Leadership
At Argen, we are big dreamers. Technologically driven. Dedicated to our customers.
Our leadership team is comprised of industry thought leaders and some of the most respected individuals in our industry. We have more than 500 team members worldwide with subsidiary offices in Canada, China, Germany, and the U.K., selling throughout 105 countries. Both our manufacturing and administrative facilities are located in sunny San Diego, CA. We are a well-established and growing business in an evolving and prosperous industry.
Who Are We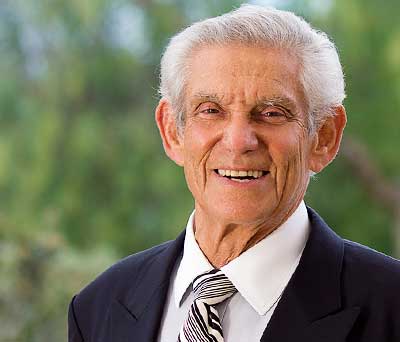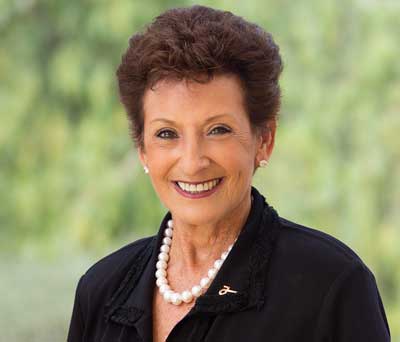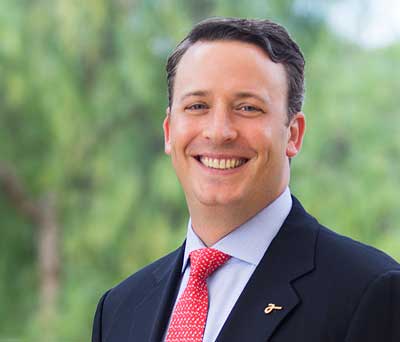 Bertie Woolf joined Argen in 1970 while the company was based in South Africa and immigrated to San Diego, CA in 1987. Bertie was the visionary for Argen, taking the company from a small refinery to the largest dental alloy company in the world. Bertie traveled the world, opening up dealerships in more than 100 countries while opening wholly-owned subsidiaries in the USA, Germany, UK, and Canada; eventually moving the company to the USA in 1987. As CEO of Argen for more than 40 years, Bertie guided Argen to incredible growth and success while always focusing on the highest levels of honesty, integrity, and service.
Bertie passed away in May of 2021. He was a devoted husband and partner to Jackie, and a proud father of Anton and Lara and grandfather of seven wonderful grandchildren. He loved learning, was an avid lawn bowls player, and enjoyed travel. He also devoted time for volunteer work and philanthropy. His life's mission and purpose were to help people in need. His passion, energy, focus, family spirit, and insistence to "follow through and make it happen" will always be a part of the culture and fabric of Argen.
Jackie Woolf joined Argen in 1971 while the company was based in South Africa. As an owner of the company, Jackie takes great pride in building a strong foundation and culture that has allowed the company to flourish into the company it is today. Jackie was responsible for setting up all operations and infrastructure of Argen when the company moved to the United States. Jackie previously held the position of Chief Operating Officer until 2011.
Jackie is currently responsible for overseeing and developing Argen's China market, and spends many weeks in China each year.
Jackie was raised and educated in South Africa, and is the mother of Anton and Lara and the grandmother of seven, wonderful grandchildren. She enjoys photography and travel.
Anton Woolf is CEO of The Argen Corporation. Anton Woolf joined Argen in 2000 as an International Sales Executive, focusing on European Operations. He then transferred to the corporate office where he assumed the role of Vice President focusing on business development and acquisitions. He was promoted to CEO in January 2008.
As CEO, Anton has strengthened Argen's core business while diversifying and expanding into new significant strategic businesses. His vision, regarding the rapid changes in digital dentistry, has led him to build Argen's world class digital outsourcing center, to support and partner with dental laboratories nationwide. Anton has also increased Argen's international footprint; expanding and developing Argen's subsidiaries in Germany, England, Canada and China.
Anton holds a Bachelor of Arts in Economics from the University of Michigan and currently serves on the Cal Lab and NADL Board of Directors. In his free time, Anton enjoys exercising, swimming and photographing his 4 beautiful daughters.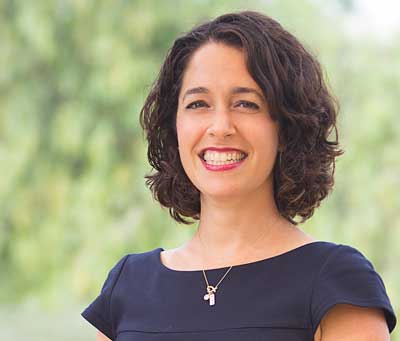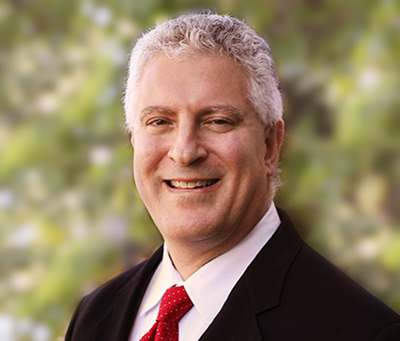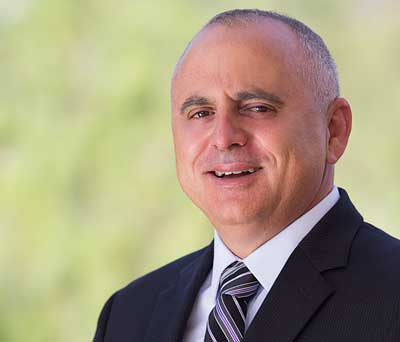 Julie Woolf is Argen's Chief Operating Officer and is focused on driving future growth of Argen by delivering superior service to our laboratory customers. Julie oversees the Customer Care and Digital Support departments, the Technical and Equipment Support Teams, IT, Web Development, Security, Human Resources, and Facilities. Julie joined Argen in 2012 and implemented Salesforce CRM throughout the organization. With more than 15 years of technology and systems integration experience, Julie has made a dramatic impact on the company's infrastructure, key functional support lines, technology, and facilities, which has allowed Argen Digital to grow into the largest dental digital center serving dental laboratories worldwide.
Julie holds a Bachelor of Science from Northwestern University, where she was captain of the lacrosse team. She is also the proud mother of 4 daughters and wife to Argen's CEO Anton Woolf.
Joel Freedman joined Argen in 2021 as CFO, Chief Financial Officer. Joel has more than 30 years of professional experience in finance leadership at some of the largest and most valuable companies in the world. Joel began his career in public accounting for Deloitte before moving to Ernst & Young mergers and acquisitions practice. He then transitioned to corporate finance, holding several senior finance positions and divisional CFO positions at Amazon, Microsoft, and McKesson Corporation. Most recently, Joel served as the VP Finance at The HydraFacial Company (NASDAQ: SKIN), where he played a critical role in successfully taking the company public through a SPAC transaction.
Joel graduated from the University of California, Berkeley in business. He received his MBA from the Stanford Graduate School of Business and an MA in Education from the Stanford University School of Education.
Joel is married with a son and daughter, and an energetic yellow Lab. Joel enjoys time with his family, international travel, attending sporting events and performing music (piano and vocals).
Neil joined the Argen team in 1990 after emigrating to the United States from South Africa. He began as a controller at Argen, dealing with the day to day accounting and operational accounting for 10 years. He was then promoted to Chief Financial Officer and held the position for over 20 years. In 2021, Neil was selected as Argen's Chief Risk Officer (CRO). As CRO, Neil will focus on our global risk management, legal, tax, and hedging, as well as managing the Woolf Family Office.
While in South Africa, Neil received his degree in accounting and chartered accounting. He worked in public accounting for four years. Upon coming to the United States, Neil became a Certified Public Accountant. Neil is married with 2 kids. He enjoys tennis, biking and hiking.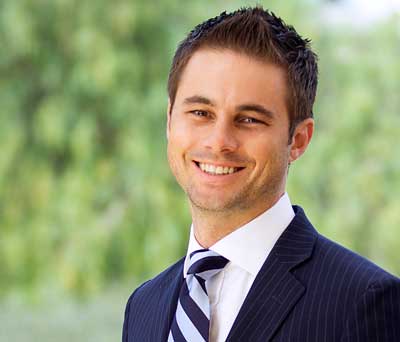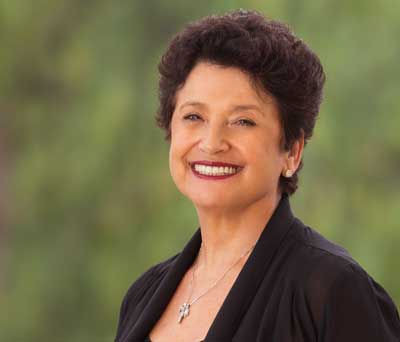 Jeff Lowthorp is Vice President of Business Development at the Argen Corporation. Jeff joined the Argen Corporation in 2011 and has since spearheaded the development of Argen's digital and ceramic portfolio, successfully launching a wide-array of products including ArgenIS Custom Abutment, ArgenMill, and ArgenZ Zirconia. His passion for quality and product excellence has led Argen to the forefront of manufacturing innovation. Jeff's expansive experience in the dental laboratory industry has led him to become a well-respected international lecturer on many subjects to laboratories, dentists, hygienists, and staff. He has also taught training courses at the UCLA School of Aesthetic Dentistry and has a passion for traveling overseas to see how the dental laboratory industry differs across countries.
Jeff has been part of the dental laboratory industry since the early age of 16. He studied under the guidance of his father Chris Lowthorp, a 40 year CDT, former Captek Executive, Argen R&D product developer and recognized esthetic ceramics lecturer. Jeff is married with two sons, and when time permits, he enjoys surfing, snowboarding, and photography.
Scott Wesolowski is Argen's Vice President of Corporate Subsidiaries and is passionate about ensuring superior service to laboratory customers in countries outside of the United States, where the company's subsidiaries are established. Scott oversees the sales, business development, finances, and human resources functions by working closely with each subsidiary's chief officer in Canada, Germany and the United Kingdom. Scott joined Argen in 2013 and steered Argen's Canadian subsidiary to exceptional growth as its Chief Finance Officer. Scott was named Vice President of Corporate Subsidiaries in 2019. With more than 25 years of financial experience, Scott has made a material impact on the strategies and successes of Argen's international entities.
Scott holds a Bachelor of Commerce degree from the University of Saskatchewan and is a Chartered Accountant from the Alberta institute. Scott was born in the United States, spent most of his life in Canada, and has lived abroad in Asia and Europe. Scott currently resides in Kelowna, BC, Canada with his beautiful wife, step-daughter, and a multitude of pets. Scott loves working in his yard, boating, board sports, and the outdoors in general.
Andy Ravid joined Argen in 1992 and has since headed the USA Market in sales for almost 20 years. She is currently focused on being the primary liaison for all groups and major accounts at Argen. Andy is an expert at building lasting relationships and honed her sales skills while running her own business in South Africa before emigrating to the US in 1991.
Though the project is in its beginning stages, Andy is also working on creating an Argen Dental Charity Foundation. She is devoted to the growth of Argen's philanthropic endeavors.
Andy's passions include travelling, hiking and experiencing the performing arts; but her greatest joy is spending time with her grandchildren in Los Angeles and Mammoth, California.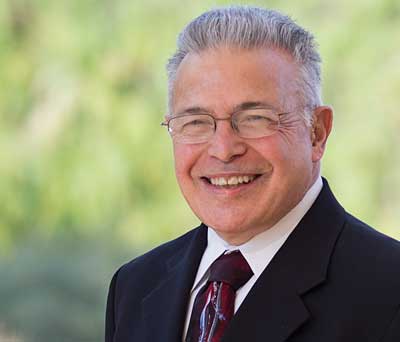 Paul is the Senior VP of Research and Development at Argen, where he has been responsible for the development of alloy and ceramic products for the Argen Corporation since 1996. Along with forty years of experience in the research and development of dental products, Paul has published articles and book chapters in dental, metallurgical and ceramic publications. He also has published worldwide patents and gives seminars around the globe.
Paul received a Bachelor of Engineering in Metallurgical Engineering from New York University, his Masters of Science in Ceramic Science from Rutgers University and was a student at Harvard University's Advanced Management Program.
Paul is the proud owner of his beloved Basset Hound, Gia.
Dan Pitkowsky joined the Argen Corporation in 2022 as Vice President of Manufacturing. Dan has accrued extensive industry and global experience working across a multitude of industries. Throughout his 30 years of experience, Dan has primarily focused on Organizational Development, Change Management and Operational Excellence. Dan's background includes work in the Medical Device Industry, Automotive, Printing, Pharmaceutical, Consumer Electronics, and Consumer Products. Dan has also spent the past decade working in the Dental industry, including with Align Technologies, Crosstex, Nobel Biocare, Dental Wings, Dental Service Group, and Desktop Labs.
Early in his career, Dan trained in the Toyota Production System in Japan, where he learned the implementation of Continuous Improvement Cultures. Dan has carried this knowledge with him throughout his career and implemented it within the manufacturing processes of each company where he worked. Dan obtained a degree in Mechanical Engineering from Worcester Polytechnic Institute and later received an MBA from Columbia Business School.
Dan is passionate about his involvement with his family and community. Dan, his wife, and all 5 children are active in sports, fitness and nutrition, and they occasionally dabble in dancing.
Aaron Ideker brings more than 15 years of progressive finance and accounting experience to his role as Vice President of Finance for The Argen Corporation. Aaron is responsible for finance operations, treasury, and team management.
Aaron is committed to establishing and maintaining robust internal controls, efficient processes, low cost of capital, and relevant and timely financial reporting.
Aaron earned his BA at UCSD and his MBA at National University. He is a Certified Public Accountant since 2008. Aaron is a San Diego native and married with a son and two dogs.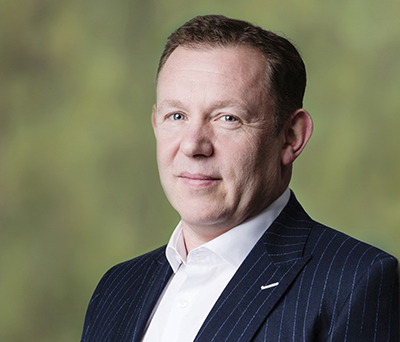 Simon Rich is Managing Director for Skillbond Direct, a subsidiary of The Argen Corporation based in the United Kingdom. Simon oversees sales, business development, finances, and human resource functions in the UK. Simon's focus is building leadership and strategies to ensure that our laboratories have a partner to work with and help grow their business. With over 22 years of corporate management experience, Simon is passionate about safeguarding superior service to laboratory customers in the UK. Simon joined Argen in 2020 and has accelerated the introduction of several product developments to assist the UK market and transform it into digital dentistry. Simon's mission for the UK is to be the technology leader for the UK dental lab market.
Simon holds a Bachelor of Industrial Design from the University of Reading. Simon was born in the UK, spent most of his life working around the world, and has lived abroad in Asia and the USA.